What does your yard need to thrive?
Our team goes beyond expectations to ensure your satisfaction. That's why we offer several helpful services, all of which are performed with care. You can hire us for:
Ask us for a free estimate on yard or tree services now. You can call us at 763-482-6247.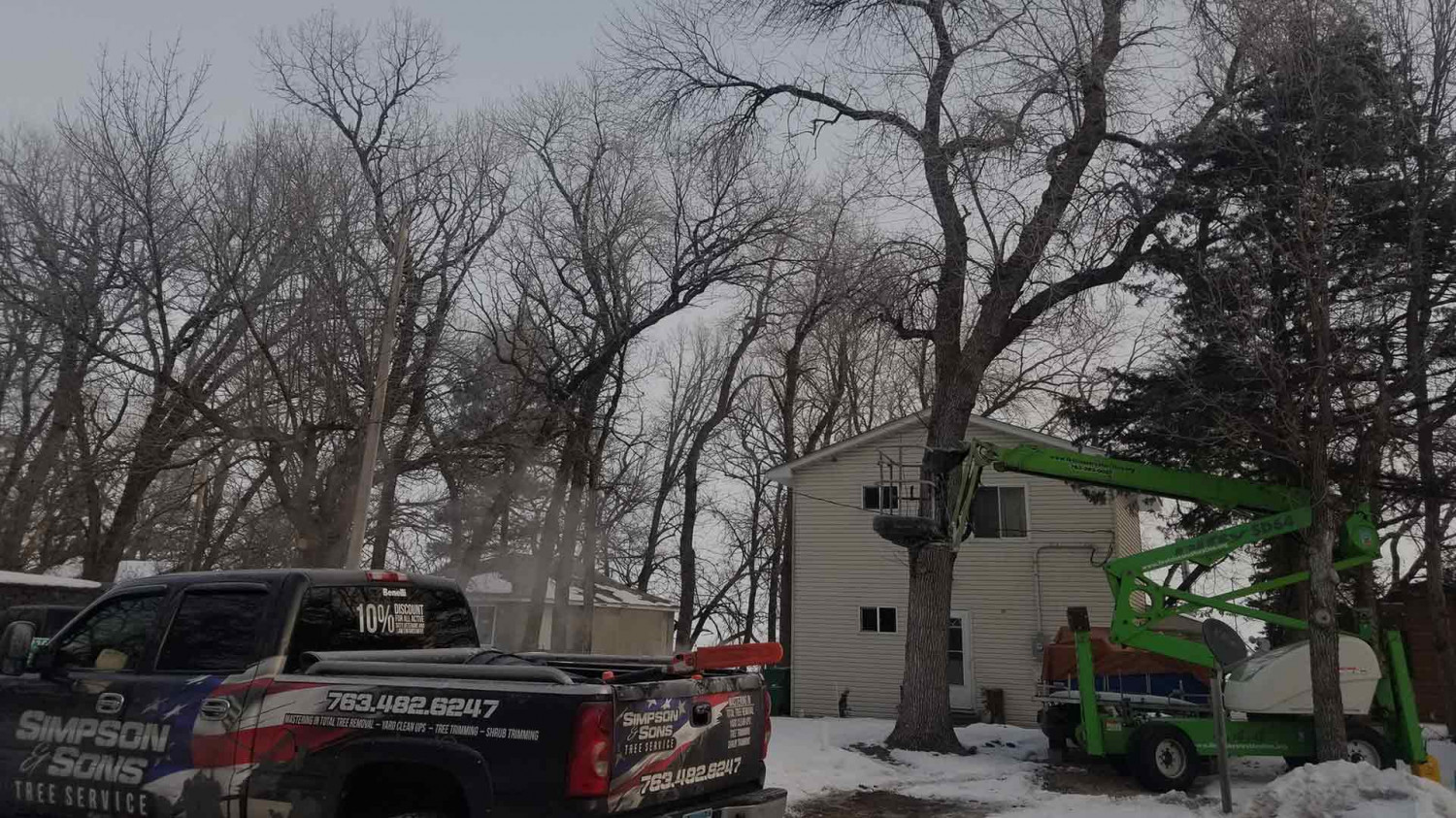 Perfect Your Landscape Design
Tree services make a huge impact
Do Your Trees Need a Little Extra Care?
Make time for professional tree services in Big Lake & Monticello, MN
A beautiful landscape can easily be thrown off by fallen tree limbs and unsightly stumps. You can restore your landscape's neat appearance when you get the proper tree services. Luckily, Simpson & Sons Tree Service can help you out. Our trusted tree company is based in Big Lake, MN and is known for exceptional service. We work efficiently and safely at all times, paying attention to every detail. You can call on us for both commercial and residential work - it's all about your needs.



I gotta tell Y'all and every person I know out there to have Simpson & Sons do the work You want done! Amazing hard working Guys!
On time for bid and carried thru with job flawlessly and I was impressed with the quality of work
Had them remove lots of risky tall trees. This crew was extremely efficient, polite and friendly. Their clean up was phenomenal! I will use them again and recommend them to all. Not to mention they were the best price I found.
Did a very fine job, cleaned up 100%. Can only recommend their service
Simpson & sons tree service did a great job removing a 60' ash tree from a very difficult spot lakeside on my property. Working off the ice because of no other access. I would highly recommend them. Also reasonably priced. I
Reliable work by a local team
Our tree company has been serving clients within a 50-mile radius of Big Lake, MN for over four years. Home and business owners alike turn to us for our top-quality work. When you hire us, you'll get great results and better customer care. Meet with a tree pro today to get started on your tree care project.